Energy at the heart of your performance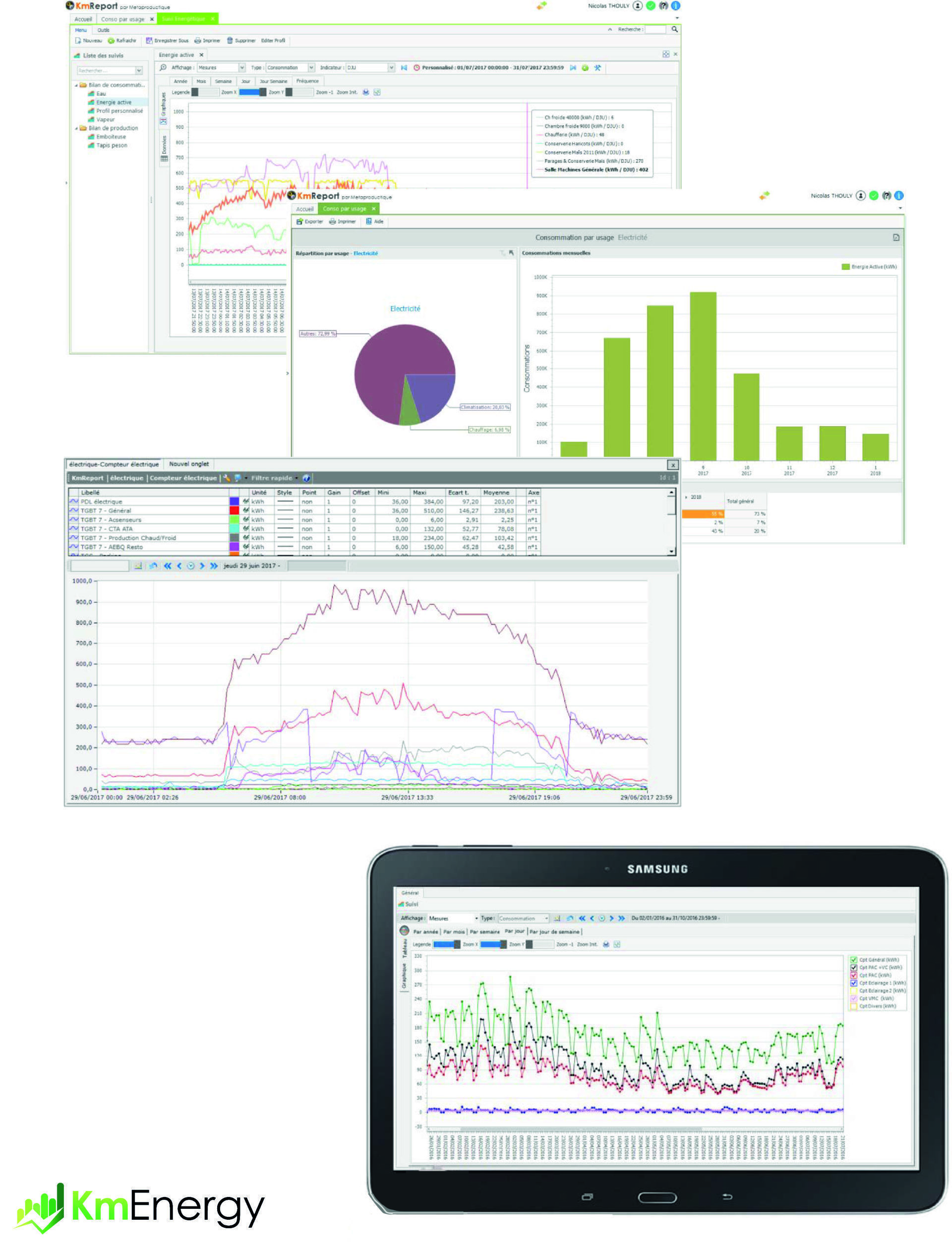 Industrial Performance
OEE, KPI : KmEnergy gives secure and contextual access to dashboards that bring together the different indicators of the production system.
Energetic Performance
With a pragmatic and highly scalable approach KmEnergy allows you to search and validate your own IPE (Energy Performance Index) and build your own method of technical and economic control of your energy flows.
The ideal companion for Lean and ISO 50001 approaches
The dual Industry - Energy competences naturally led us to choose a dashboard tool (Business Intelligence for industries and smart cities) in order to offer a real decision-making tool to validate the actions to be carried out within the framework LEAN-type continuous improvement initiatives for industrial performance or ISO 50001 for energy performance.